Why Should I Consider Whole-House Audio?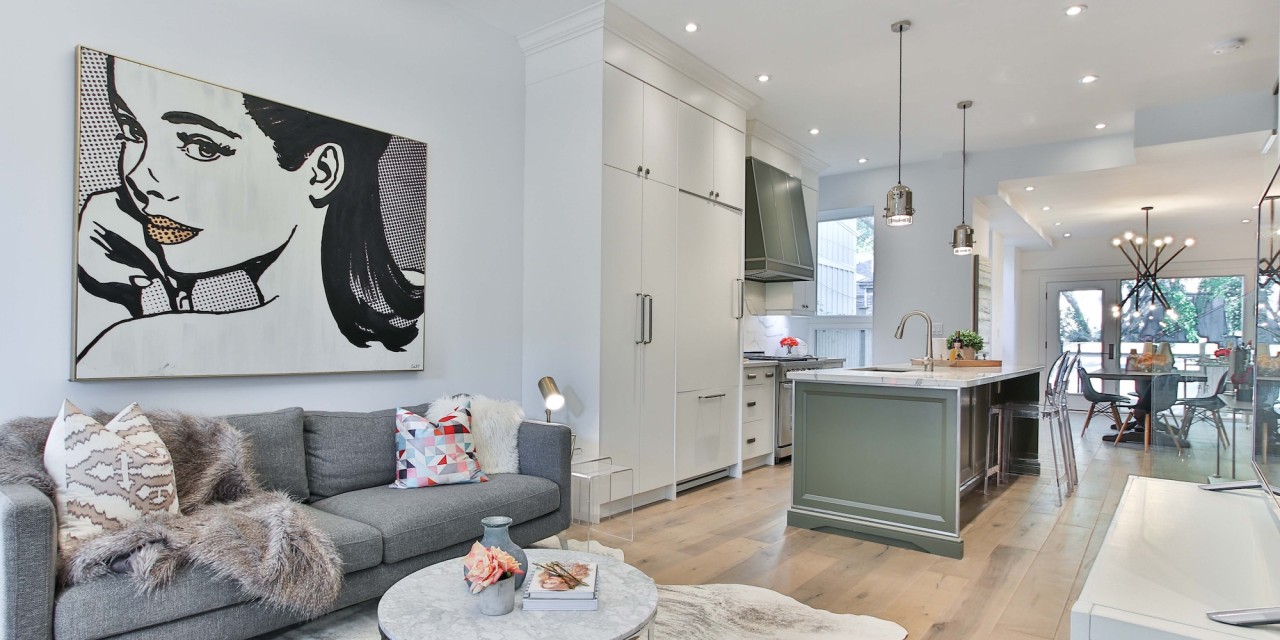 It's More than Music! A Multi-Room Audio System Brings Your Favorite Media Everywhere
So, you aren't much of a music buff, and your friends would never consider calling you an audiophile. Don't let that stop you from considering an audio system that spans your entire Newport Beach or nearby Orange County property!
A whole-house audio system can bring your favorite media – podcasts, audiobooks, sports, TV, movies, even YouTube – to every corner of your home, even outside. Plus, it will add a fun soundtrack to your next get-together, something you may not have even fathomed since you don't consider yourself much of a music fan. Keep scrolling below to learn three areas of your California home that you can transform.
SEE ALSO: Enjoy Music Everywhere with New Products from Sonos
Listening Room
You don't need to blast classic rock festivals in order to enjoy the bold and room-encompassing experience of a dedicated listening area. With floorstanding loudspeakers at the front of the room and bookshelf and surround speakers strategically placed amongst your space, you'll be able to listen to a riveting true crime podcast with the host's voice all around you, adding to the experience.
The best part of a whole-house audio system is the ability to take your audio to any room of the house. Simply pause your podcast episode using voice control, a universal remote, or your smartphone, then go wherever you need to go. You can pick up where you left off once you reach another area of your home – just press play!
Backyard
It's getting warmer outside, so it's time to spend your off-hours lounging by the pool, cooking outdoors, or gardening in the backyard. While you're enjoying the beautiful Orange County climate, you can take whatever audio you're listening to on your outdoor TV to the rest of your yard. Every play of the big game is audible in crystal-clear quality from landscaping speakers dotting your property. If you choose to have an outdoor pool party with close friends and family, you can stream a fun pop hits playlist from Spotify or TIDAL.
Living Areas
You can incorporate a variety of speaker styles into your Newport Beach-area home, so there's no need to have them serve as a focal piece of any room. Camouflaged in-wall and in-ceiling architectural speakers blend into your home seamlessly with grilles that can be painted or wall-papered without affecting sound quality. And with an expertly designed whole-house audio system from the professionals at Launch Systems, you can control every area of your home independently.
Music zones can play different audio sources, or with the tap of a button, you can set all music zones to play the same audio! If you'd prefer to listen to an audiobook chapter while doing a workout routine in the home gym while the kids listen to Top 40 tunes by the pool and your spouse watches a cooking YouTube video in the kitchen, you can with one system that spans your entire Orange County property. 
Let us help you bring high-performance to your property! Chat with us below to get started. We look forward to hearing from you.