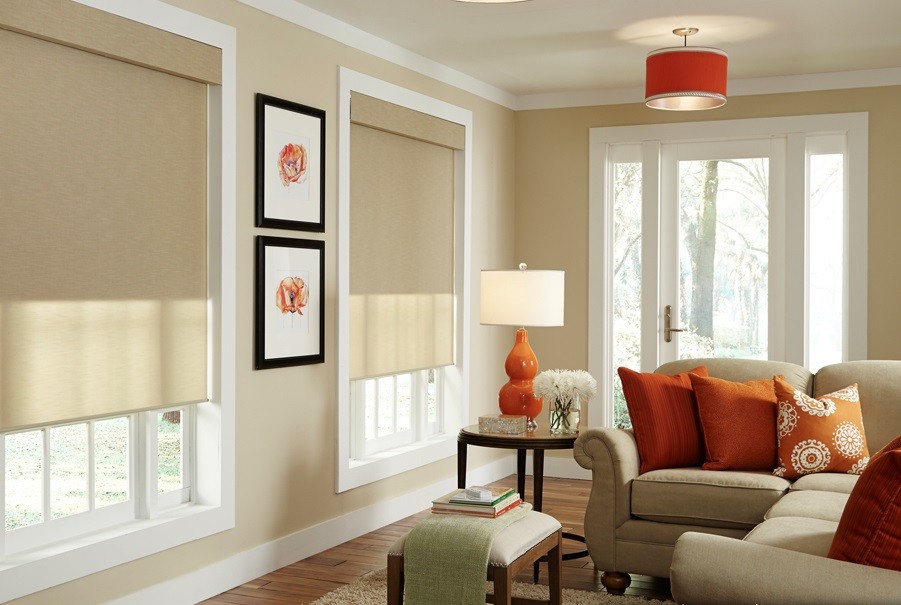 Motorized Window Shades Give Homeowners Seamless Control And Blend In Beautifully With Luxury Homes
Shades are an essential part of any home. As a home builder, architect, or interior designer, you understand that. Without them, rooms would look bare, and the life of homeowners would be moving pictures for all the neighbors to see! While conventional window shades create ambiance and privacy, they don't add convenience or opulence. Instead, why not use automated roller shades that respond when you touch a tablet, remote, or smartphone app? Since modern homes require updated technologies, motorized window treatments are the perfect solution for delivering value to clients. They offer more privacy, convenience, and comfort. If you're working on a home project in Anaheim Hills or Orange County, CA, read on to learn why you should make room for automated roller shades in your design plan.
SEE ALSO: Should Motorized Roller Shades Be Your Next DIY Project?
Safety for Children and Pets
If your client wants a safe home for pets and children, automated shades are the perfect option. Traditional shades and blinds often use cords, which pose choking hazards for children and animals. However, automated shades have a cordless design that eliminates this problem. In addition, cords and rods - even though you may have grown accustomed to them - are unsightly. However, motorized shades are sleek, stylish, and free of strings.
One-Touch Automation
As the name suggests, motorized window treatments are electronically and remotely controlled. No need to get up to twist rods or pull strings. Instead, there are multiple control options, depending on the manufacturer. Raise and lower the shades using a remote, smartphone app, or smart home tablet. If you want to go completely touch-free, automated shades can be programmed to operate based on the time of day or even via light sensors.
Light Filtration and Blackout
How about two shades in one? Premium brands often integrate two fabric types into one shading solution for added functionality and convenience. During the day, lighter fabrics filter the light to block the harsh UV rays, yet the home still takes advantage of natural light. But when the occasion arises (e.g., movie night, nap time, or extra privacy), the darker fabric provides a complete blackout effect. The dual functionality of the fabrics also serves to improve the home's energy efficiency. The natural sunlight entering the home offers daylight savings. You don't need to use the home's lighting system when the sun is up. Also, when automated shades raise and lower based on light or heat sensors, they help regulate indoor temperature, so the HVAC system uses less energy to cool or heat a space. Are you ready to add automated roller shades to your home project in Anaheim Hills, CA? Launch Systems offers the best solutions for residential spaces. Get in touch today to start your project. Call us at (949) 515-7030 or use the live chat option to get more details.