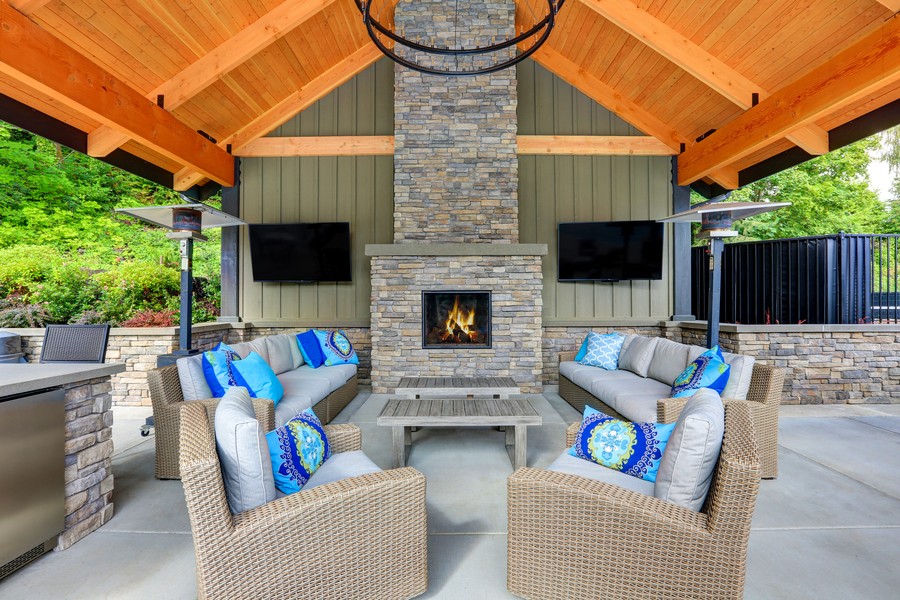 Create a fun space with outdoor audio systems
When spring and summer come knocking, homeowners get excited and consider investing in backyard makeovers. But no outdoor makeover would ever be complete without an audio system. It's time to get ahead of the next season by investing in outdoor entertainment, and we'll show you why. Instead of dragging around your indoor audio system outdoors, you can simply get yourself a proper outdoor audio system that will play all your favorite songs in high-performance audio. If that's not enough to convince you, we've got four more reasons that will make you want to get an outdoor audio system for your home.
SEE ALSO: A PROFESSIONAL WI-FI INSTALLATION CREATES A SECURE, ROBUST HOME NETWORK
1.      Designed to Be Outdoors
The one that homeowners are most concerned about is if their audio systems can withstand the harsh environmental elements when placed outdoors. Of course, your indoor audio systems are not designed to be used outside. But with outdoor audio systems, you don't have to worry about them not being able to withstand rain, extreme temperatures, wind, dust, etc. Outdoor audio systems are designed to be used in outdoor spaces and are quite durable. Moreover, their sound cuts through the wind, so you get perfect sound regardless of the weather conditions.
2.      Outdoor Entertainment
With outdoor audio systems, you can create a fun outdoor entertainment unit. Throw in an outdoor TV, and you'll have the perfect outdoor cinema. You can have a space where your family can enjoy some quality time or place to entertain guests. Moreover, if you throw a party in your backyard, it will instantly become a hit with high-performance audio. After all, music is the life of any party.
3.      Non-Intrusive Addition
If you want music outside but don't want to take away attention from your landscape, an outdoor audio system is a perfect solution for you. Outdoor audio systems are non-intrusive, so you don't have a huge speaker standing in the middle of your backyard. The subtle installation does not compromise the quality of the sound one bit. We have under-eave, partially buried, and even rock-shaped equipment to choose from.