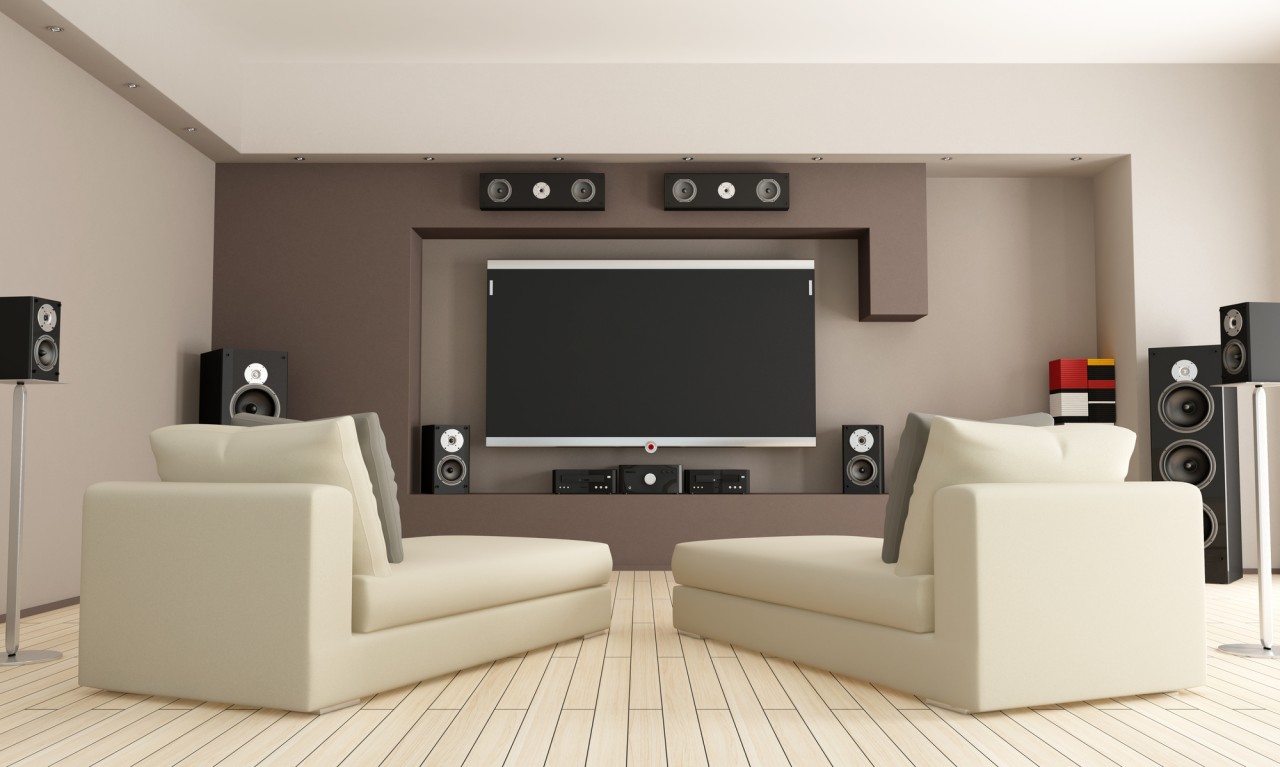 How You Can Enjoy High-Performance Audio and Video All the Time
Instead of going to the cinema, why not bring the theater experience home to you? By creating a custom home theater, you enjoy a grand entertainment space in another room – just steps away. A private cinema also takes movie-watching to the next level. Movie night becomes an exciting occasion and one you have complete control over! Still, you may wonder what it means to have a home theater. After all, couldn't you just watch a movie in your living room or bedroom? In this blog, we'll highlight the benefits of having a private cinema in your Newport Beach, CA, home.
SEE ALSO: The Health and Aesthetic Benefits of Professional Lighting by a Lutron Installer
1. High-Quality Visuals
The best thing about customizing a theater room is the big-screen 4K TV or laser projector. Unlike anything you experienced before, the newest video technologies allow you to enjoy the best visuals at home – certainly comparable, if not better, than the movie theater. Your theater screen displays 4K images in ultra-high definition for brighter and sharper images. Also, a bigger screen with advanced technologies and more pixels (over eight million) deliver more detail in every scene. So, if you're watching live sports, you'll catch every play like you're practically on the field. During a movie, you'll feel like you're actually a part of the action.
2. High-Performance Audio
Imagine watching a movie without hearing the dialogue, music, or sound effects. The entire experience would fall flat. Incredible audio adds more emotion to movies. That's why it's essential to have a surround-sound system that envelops you. Otherwise, you might as well watch the movie on your phone. Action movies, live sporting events, and epic dramas come alive when you have surround sound. But in order to enjoy your sound system to the fullest, you also need a room that has acoustic treatment. It's one of the significant benefits of customizing your theater room at home, and it dramatically improves the sound quality. Acoustic treatments not only produce high-quality sound, but you feel everything that you hear. Instead of simply listening to the sound, you'll be spellbound by every musical note, piece of dialogue, and sound effect.
3. Complete Automation
An automation system in your home theater allows you to control the lights and every other technology. For instance, preset the lighting to switch off when the movie starts and turn back on as the credits roll, like in actual cinemas. If you want the lights to be at a particular brightness level throughout the movie to set the mood and ambiance, just a single tap of your fingers and everything adjust to your settings. And, of course, you can connect all the AV equipment to your smartphone or any other keypad control, allowing you to play your favorite movies without leaving your comfortable spot. Adjust the volume, select the movie from an online streaming service, and start and stop the show right there on your smart mobile device. It's so easy – complete control! Are you ready to create a custom home theater? Launch Systems offers the best theater room solutions in Newport Beach and Orange County, CA. Start your project today by calling (949) 515-7030. You can also chat with our representative using our Live Chat below. We look forward to hearing from you!