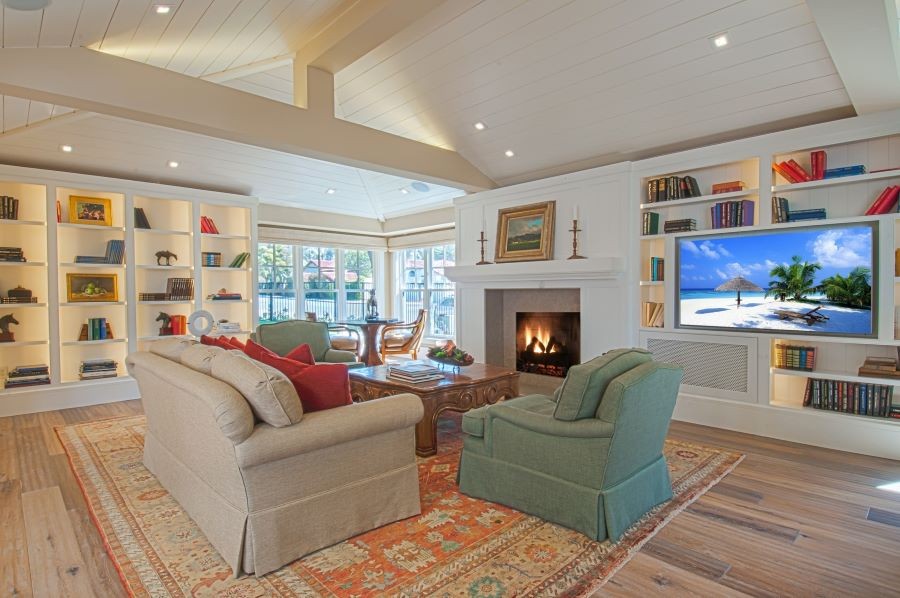 Controlling Your Smart Home With Josh.AI Is as Easy as Talking to a Friend
 If there is one thing most of us have in common in the 21st century, it's that we're multitaskers. Arms loaded with groceries, we talk on our smartphones, write down the task we forgot to do, and attempt to turn on the lights and our favorite playlist. Yet, somehow, we usually succeed in our multiple endeavors.   There is, however, an easier way. Home voice control lets you tell your home what to do, leaving your arms and hands free to make a delectable dinner or help your child with their homework. So let's see what voice control can do for your home in Newport Beach, CA.  
SEE ALSO: Control Your Lighting Without a Second Thought 
Interactive Voice Assistants 
Voice recognition technology first entered the market in the 1960s. However, it wasn't until 2010-2016 that virtual assistants, like Apple's Siri, Amazon's Alexa, and Google Assistant, made their entrance. These voice assistants can find information online, make appointments, access your calendar, and control your smart home.   "Hey Google, turn the lights on in the kitchen," and "Hey Siri, set the alarm for 7 a.m." are frequent voice assistant requests. 
Which Voice Assistant Is Right for You?
Josh. ai came on the scene in 2015. He's different from Siri, Alexa, and Google Assistant in that he was built specifically for home automation. Josh.ai connects with all of your internet devices, from motorized shades to door locks, smart TVs, and lighting. In addition, small wall-mounted devices placed throughout your home means you can always send a request Josh's way.
Comprehensive Understanding
Unlike Alexa and Siri, Josh.ai understands natural language. So, homeowners don't have to speak like robots to be understood. You also don't have to say, "OK Josh," to activate him every time, and he also knows what room he's in. So, instead of saying, "OK Josh, dim the lights and lower the blinds in the living room." You can state, "Dim the lights and close the shades." Like you, Josh.ai is also a multitasker and plans ahead. If you'd like your home prepared when you arrive back from work, simply tell him. You might say something like, "At 5 p.m., heat the spa, turn on the welcome home playlist, and set the temperature to 70°F." As his name implies, Josh.ai is a machine learning device, learning more about you as you make your requests. This enables him to fine-tune your daily preferences as he gets to know you better.