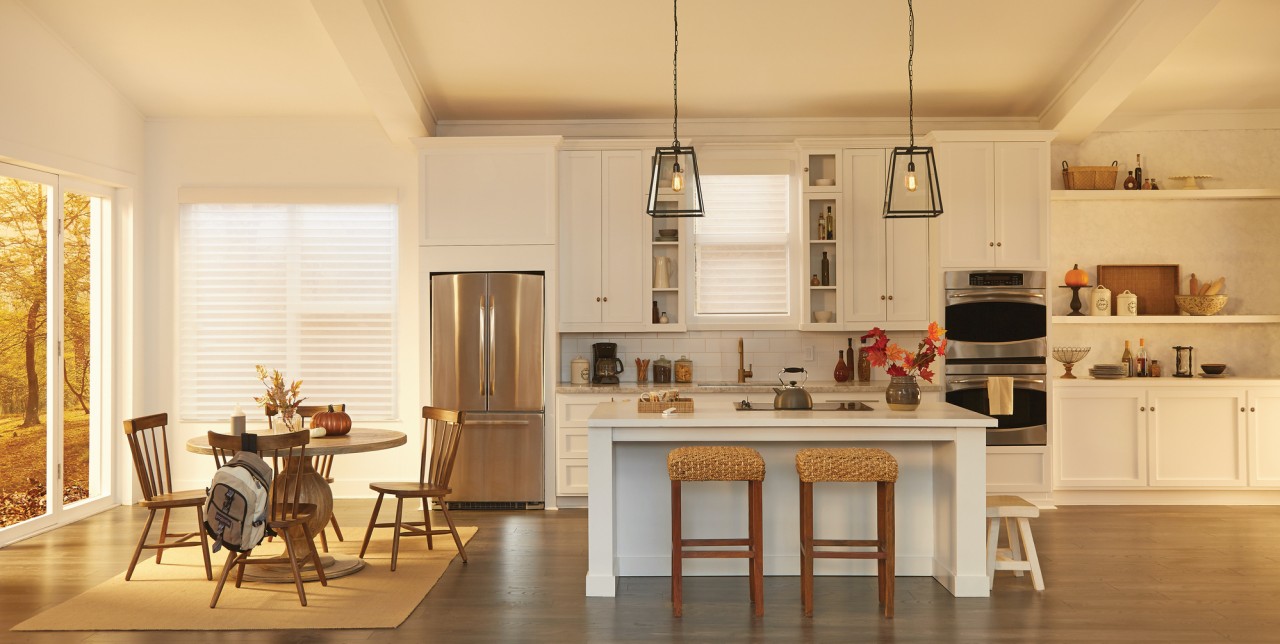 3 Reasons Why Lutron Should Be Your Top Pick for Lighting Control
We often talk about the luxury and convenience that a lighting control system can bring to our California clients' homes. Smart bulbs and motorized window treatments can work in tandem to create the perfect ambiance in your Huntington Beach home with just a few taps of your finger or with a voice command. Behind the scenes, the system that makes it all possible is just as important as the dimming capabilities, fabrics, and styles you select for your system. Lutron RadioRA 2 technology is the brains behind the functionality that you enjoy using daily in your home. Read on below to learn three reasons why the RadioRA 2 system should be your top pick for lighting control.
SEE ALSO: Motorized Window Treatments Bring Style & Convenience  
Easy to Control
There's no need to walk throughout your home to flip on light switches or raise and lower shading in order to get the perfect atmosphere. With Lutron RadioRA 2, you have a variety of control options at your fingertips. Pico wireless remotes on desktop pedestals control lights, blinds, and audio from anywhere in your home with just a tap. You can also replace your boring outlet wall plates with smart switches in finishes and colors that complement your interior décor. The RadioRA 2 main repeater makes it possible to use the Lutron App to control your smart devices, but it enables systems integration with other brands as well. Managing your smart technology in Orange County has never been simpler.  
Personalized Scenes
Your custom-etched Pico keypads are customizable to match your needs, too. Besides on/off or open/closed settings, window shades can be partially drawn, and lights may be dimmed on demand or according to pre-programmed scenes. Once initiated, the 'Dinner' scene will begin a sequence of smart device responses: lights dimmed to the perfect setting, motorized shades lowered to provide privacy, and your audio system tuned to your favorite streaming station for the perfect evening dinner with your partner.  
A Scalable Smart Home Solution
With the Lutron Connect Bridge, you can link pair RadioRA 2 with your favorite apps using the cloud! You can then pair your keypads and remotes to work in partnership with your wireless thermostats, voice control, audio control and home automation. A truly smart home is achievable thanks to Lutron!   If you're ready to explore the possibilities of automation made possible with Lutron RadioRA 2, contact us here today or chat with us at the bottom of your browser. We can't wait to hear from you!